Upper East Side, Manhattan, NY
LASER HAIR REMOVAL
UPPER EAST SIDE
Satori Laser Hair Removal – Upper East Side
332 East 86th St, New York, NY 10028
(646) 259-3366
86st@satorilaser.com
Mon: 10am – 9pm
Tue: 10am – 9pm
Wed: 10am – 9pm
Thu: 10am – 9pm
Fri: 10am – 9pm
Sat: 10am – 7pm
Sun: 10am – 7pm

"I've been coming here for the past few months and i absolutely love this place. It is so clean and well priced compared to other places in the city. Everyone that works there is beyond helpful and very friendly. I saw results after my first session and have continued to see results ever since. I will definitely continue coming back here!"
--Sara H.

I've been getting laser on 3 locations and see such amazing results. My hair has drastically decreased. The staff at satori is very sweet, descrete, friendly and informative. The location is very clean and the treatments are quick. I've been very happy with my experience and have recommended friends and family to try laser!
--Maggie M.

Highly recommended. The place is clean, close to transportation and very easy to deal with. Great results even after the first treatment. The treatment is so much better than the lasers they had years ago. It's worth the splurge.
--Debra S.

I had such a great experience with Satori Laser! I had laser treatments for my underarms and upper lip for a few sessions already. I saw a great difference even after the first session. The were really nice and was very understanding when I was running late for one of the session. I didn't have to reschedule. The technology that they use is definitely better than any other places I've been to. I will definitely come back!
--Jeannette M.

The best! The staff is warm, welcoming, professional and informative. The space is decorated beautifully and feels very modern. The lasers they use are very effective and they don't hurt like I've experienced at other places. They do offer specials so I find that it's priced quite well and the results have been amazing! I'd highly recommend going here!
--Jacquelyn F.

I was pretty nervous to migrate into the lasering world, but a friend of mine convinced me to do so. That being said, I am now HOOKED. Satori laser is clean, professional, welcoming, and informative, most importantly. There is a consultation held before your first session explaining what you should expect and how the treatments will effect you, individually. More than pleased. Can't wait for my next treatment!
--Alexis R.

I would definitely recommend this place for your hair removal services, the staff is knowledgable and go above and beyond to ensure you are comfortable with your services . You wont regret it love this place.
--Jennifer W.

Great results! Totally worth the money. I plan on going back for more areas.
If you want real results, this is the place to go.
--Danielle B.

Amazing place for laser treatments! Tried laser treatments before but never really worked until coming to Satori Laser. Saw results after only 1 session! I love how easy, fast and amazing it is! will start laser on other areas.... the staff is also great, very friendly and helpful with all your questions regarding the treatments. Will not regret going to Satori
--Maria V.

DISCOVER MORE AT SATORI
Great prices and quality go together at Satori Laser.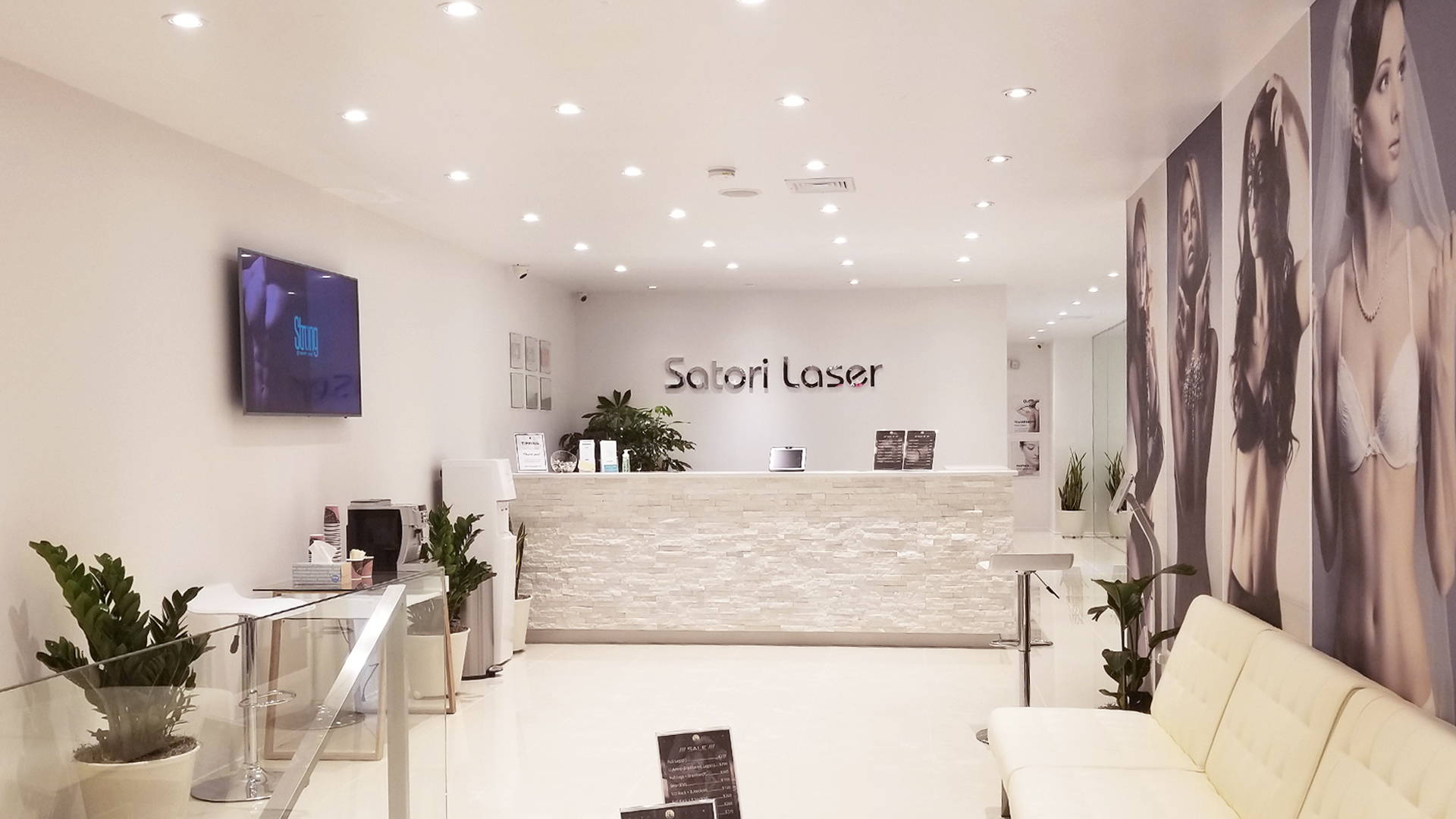 Brazilian Laser Hair Removal
No more itches from your hair or miserable feeling from ingrown hair.You will experience silk skin even in the area that is hard to be treated. It feels like you never had hair before on that area.
Satori will customize laser setting when conducting the treatment to body area based on your request. This differentiates us with other laser centers which can only deal with small part of body area.
Smooth hairless arms and underarms are a lunch break away with laser arm hair removal. No more shaving, waxing or depilatory creams for unwanted arm hair. Customizable packages available.